Tuesday Night
Surely high on the list of things that wind up taking much longer than you think is packing to move.
But having finally gotten a decent start, I can recommend two things:
Get yourself a "work area" as soon as you can, where you can keep garbage and recycling bags and things you don't care about or aren't taking. It really helps mentally so that it's easy to pick out things to do and it's not just a big overwhelming mess that makes you want to procrastinate and make things even worse.
Wear (indoor) shoes, especially if working on a hard floor. Much easier on your feet and you'll be able to stay at things longer.
It's not all bedlam, though. We actually put some things in the trailer! The first few things you have to be a bit careful loading because if you just put your weight on the back the trailer will tip back that way. I was afraid that the trailer would be half full already but it's got lots of room still.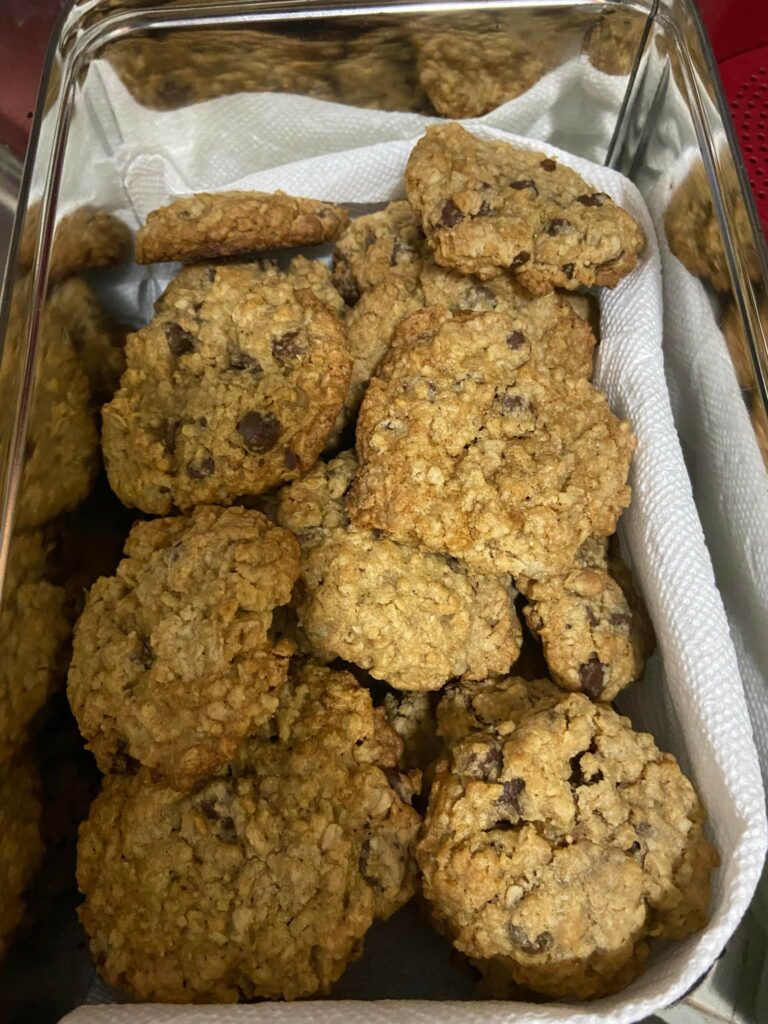 Our downstairs neighbour made us oatmeal chocolate chip cookies! They're very good. She offered to include raisins, which I would have loved, but my co-pilot vetoed it.
It's nearly midnight now, so we'll be going to bed soon. Another big day tomorrow! Glad we budgeted an extra day, or the panic really would be a panic. The drop-dead time is 11:59am on Thursday the 31st, the day after tomorrow.
Thursday Morning
Just after 10am, we are finally underway! I never want to do this again. Not just the stressful time and space constraints, but also that my feet are killing me. I have to walk funny to ease the discomfort.
At least the weather is great by Prince Rupert standards. Sprinkles with sunny breaks. The birds were chirping as we loaded the trailer at the break of dawn.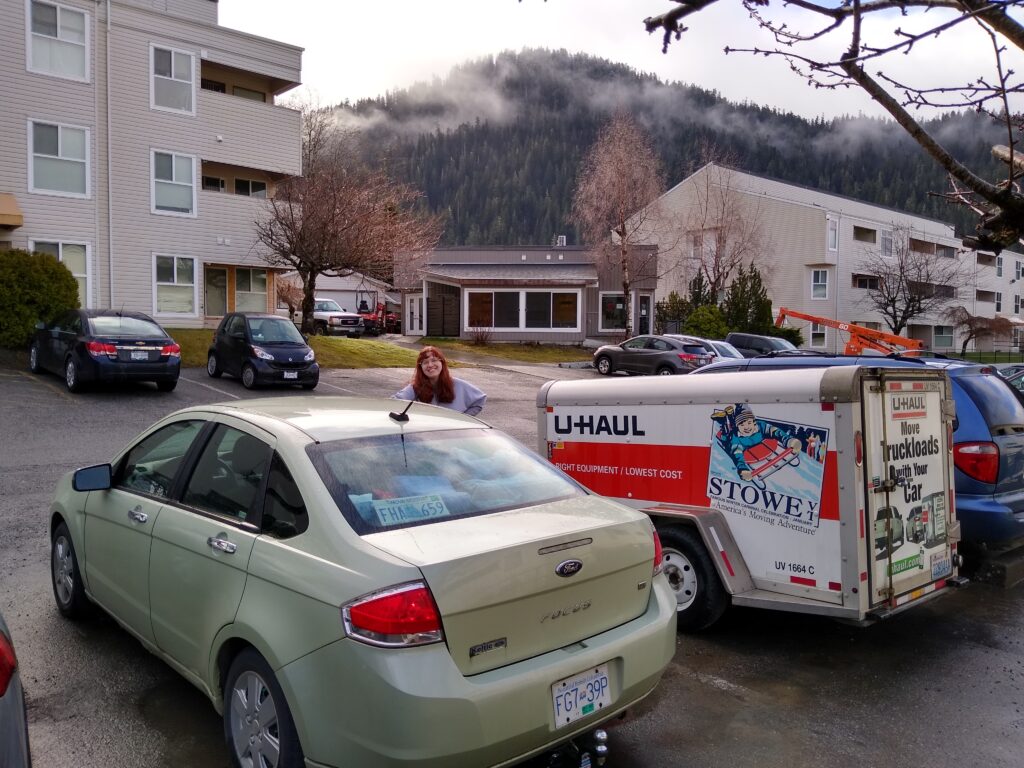 We had a bit of a hiccup hooking up the trailer – now that it's loaded, the tongue is too heavy for me to lift by myself. Fortunately a kind neighbor smoking on his balcony came down and helped me get it on the ball. He later called down from the balcony to confirm I'd hooked up the chains and the electrical wiring.
Just now I said goodbye to a few of my former co-workers at the library. I had a few staff books to drop off. And now we're going to Walmart to get a new phone mount so Danielle can shoot the trip, and then to Tim's – in both cases I'll probably be able to just pull up alongside on 2nd Ave.
And then, the open road! More to come!