Good news and bad news – we have a trailer, but it's a 4×8, not a 5×8. The lone 5×8 in Prince Rupert has been out of service for weeks awaiting parts. Terrace only had another 4×8. We were generously offered a truck for no extra charge, but without car-towing equipment (which they conveniently didn't have) that would mean leaving the car behind because my girlfriend Danielle doesn't have a drivers' licence.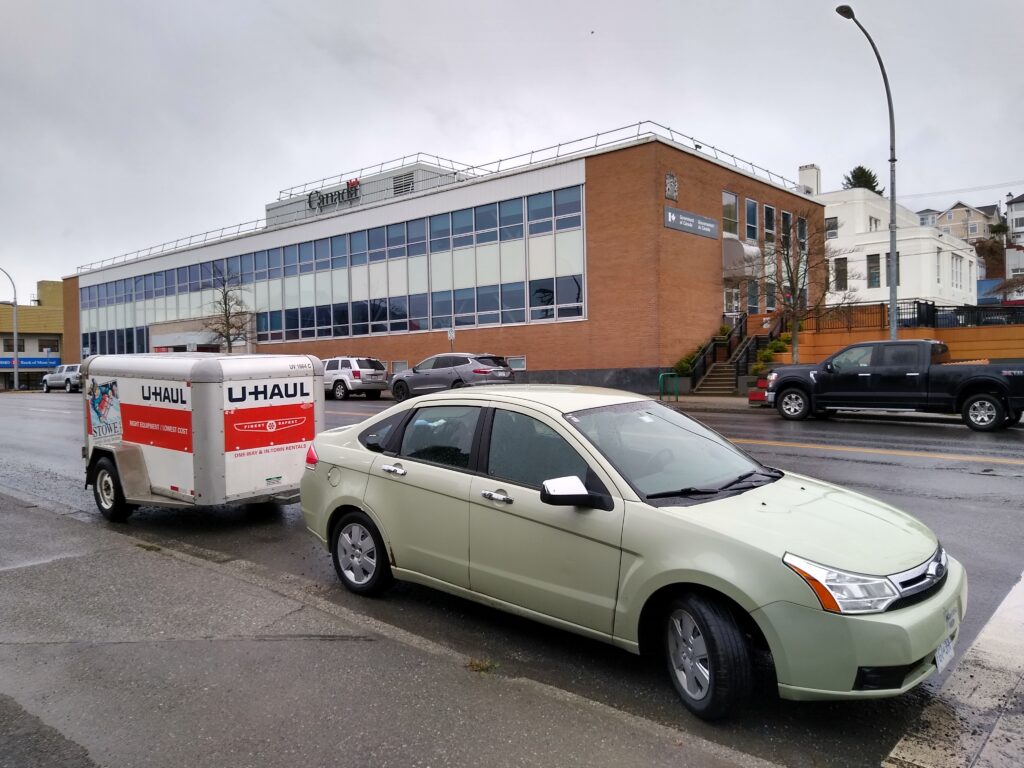 So we've got the 4×8, with a slight discount and 5 extra days. The reduction in volume may mean that we have to leave more behind than we figured on, but I guess we'll see.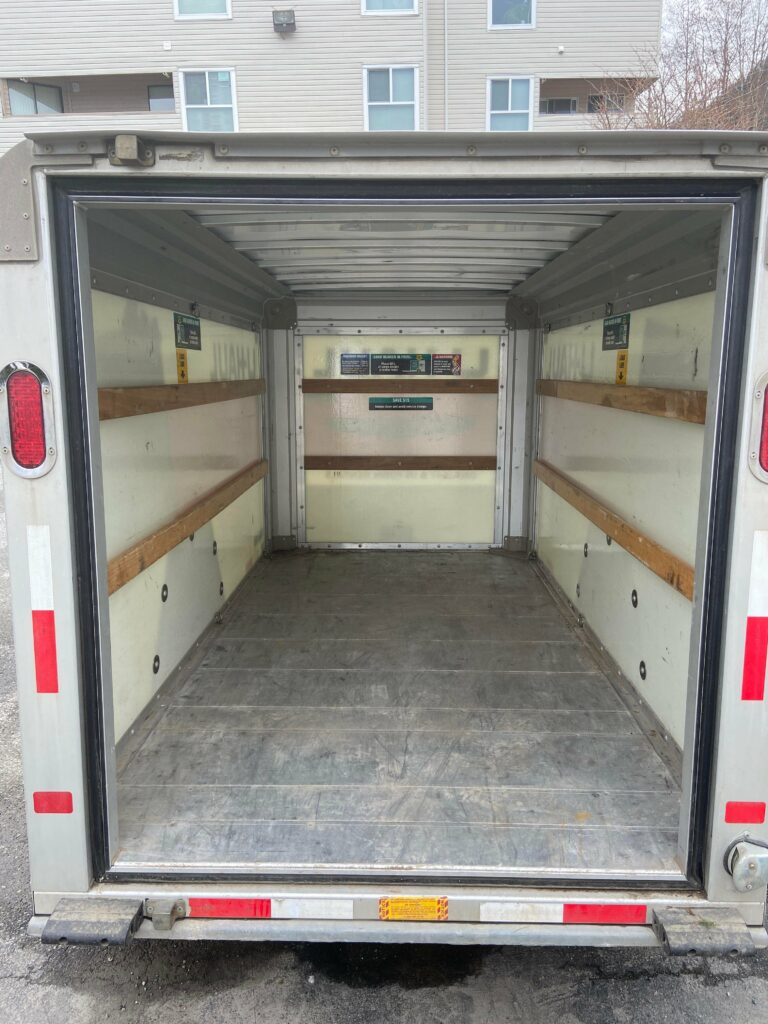 I also left a forwarding address at the post office. It will be good for an entire year, so any mail sent to my Prince Rupert PO Box (thinking especially of Christmas Cards for Christmas 2022) should eventually make its way to Cape Breton.
Time for some lunch and then back to work!